You'd think, as a photographer, I would've been all over the best family portrait attire. But matching everyone's outfits? I just couldn't get my head around it.
Last month, I figured that it was time for my partner and I to take our relationship to the next level ... and have our blended family portraits taken.
Sounds serious, huh?
You may remember that a few years ago, I had family portraits taken as a single Mum with my two gorgeous girls. I realised that I was delaying doing this as we weren't a nuclear family.
After the experience, I posted a video about how single Mum's should totally get portraits with their kids and display them. It's a visual reminder of togetherness and how printed photographs of family gives children the sense of belonging.
Little did I know that just a few short weeks later, I would be swept off my feet by the man I now call 'sweetcheeks' and my daughters call 'not Dad'.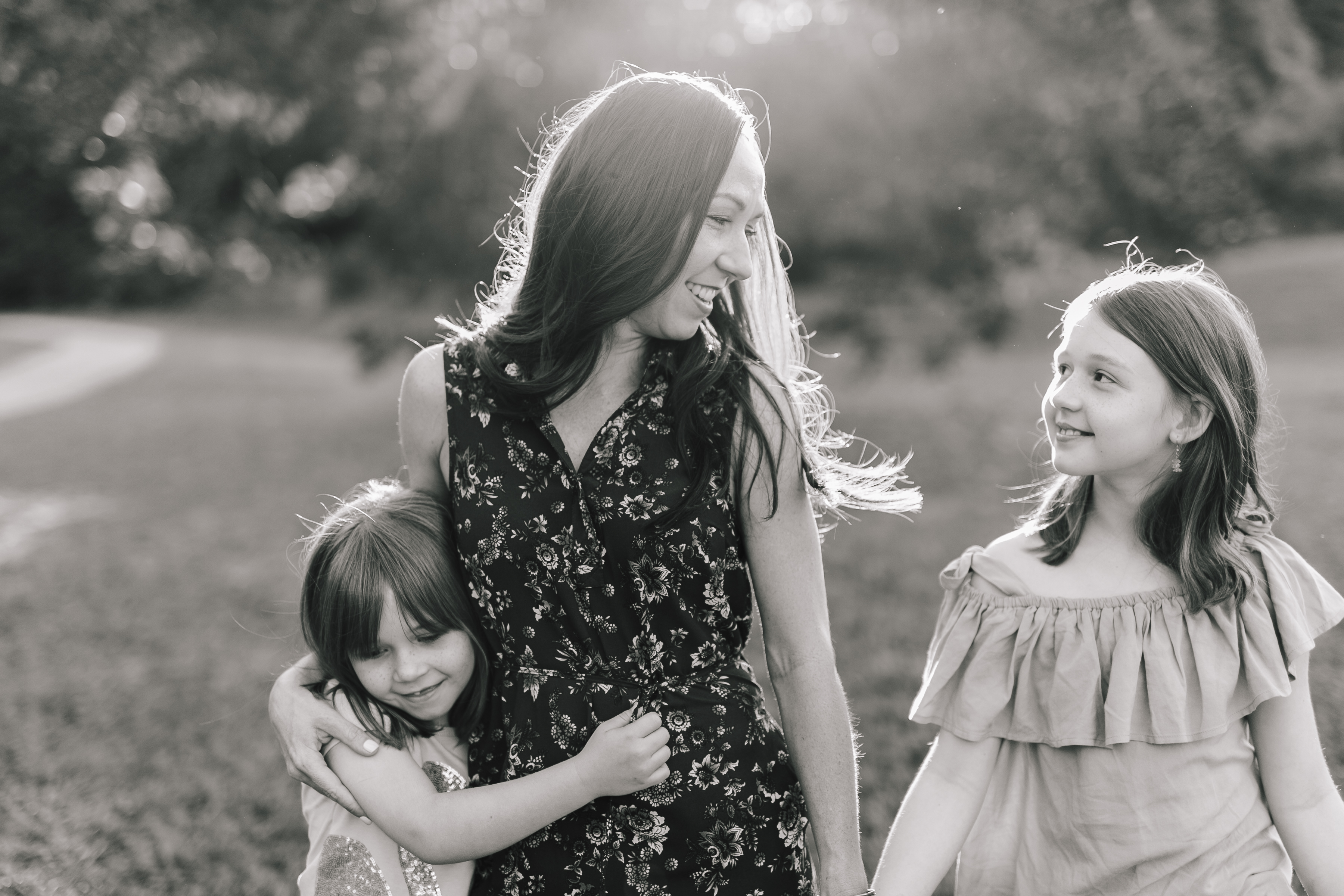 Photo credit: Coast Wedding Photography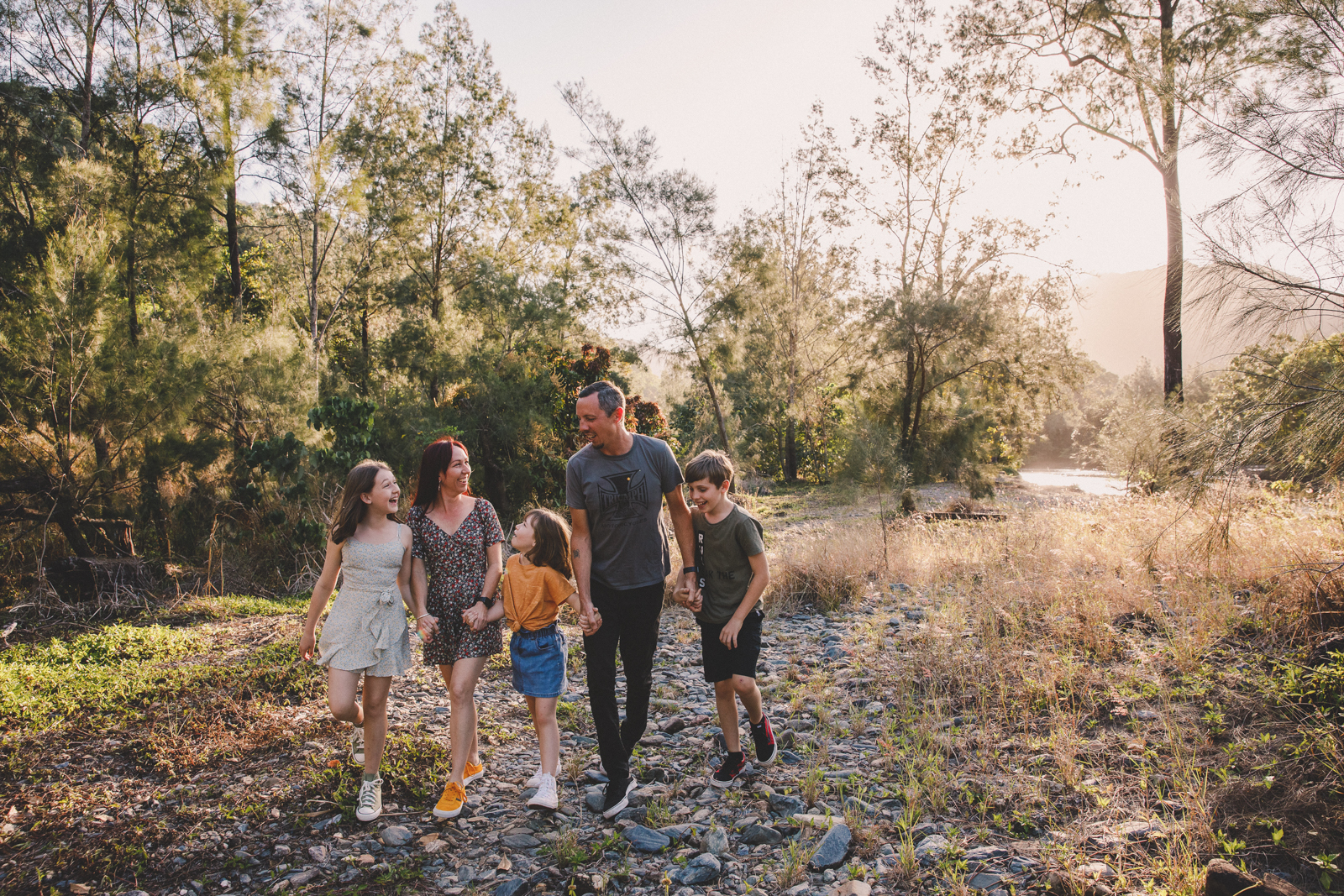 Photo credit: Rowena Walker Photography
But that's not what this is about….
As I prepared for this blended family portrait, I realised that I had absolutely no idea what to wear … and this is coming from someone who, ironically, is a photographer! Go figure! As a photographer, I just wear black, always. But I knew it wasn't going to cut the mustard ... so I called in the big guns.
Gerlinda Stella is a fashion stylist and body image mentor. (Yes, that's a thing!) She helps women and men look and feel amazing.
I've had the pleasure of working with this incredibly talented woman before, back in 2017 when she helped me overhaul my wardrobe and throw out years of dated and old clothing.
At the start of my wardrobe cull I had 21 pairs of jeans. Now, I wear shorts. And not just any shorts - I mean short shorts. That's right ... above the knee! SHOCK (I didn't think mums could do that!)
You'd think, as a photographer, I would've been all over the best family portrait attire. But matching everyone's outfits? I just couldn't get my head around it.
Gerlinda joined me for this month's episode of Yarning with Jannah and shares her top 6 tips when dressing and co-ordinating family portraits.
Don't wait until you're the perfect weight! Whatever you are now is perfect, your kids are going to look back and love seeing you in their memories, no matter what weight you are. Book them and star in them!

Choose clothing that is comfortable and suitable for the weather. Jeans might seem like a good idea to cover up but if it's the summer months, you're not going to be comfortable. Likewise, a short floaty dress on a windy beach day may have you revealing more than you bargained for.

Aim to colour co-ordinate. In much the same way as you choose colours to paint your house, you should aim to dress accordingly. Research colour palettes, such as neutrals, pastels or brights and find colours that work together.

The hard rules: For a family of 5, only one or two people should wear a pattern. And only one person in black. They're the rules….Gerlinda says so.

Be yourself and dress for your personality. If you are a classic dresser, now isn't the time to experiment with florals and lace. You'll feel far more relaxed if you like what you are wearing and you're less likely to look back and think, 'It's just not me'

Having your hair and makeup done is awesome to boost your confidence, but remember to keep it as close to what you naturally wear. Everyone remembers the glamour portrait era, right?
Check out our full yarn HERE
---
Written by Jannah Dryden


J Create