What is Album Registry?
"In the beginning, I wanted to create a solution for my clients to get exactly what they WANT, with complete ease, complete confidence and to create unity amongst family and friends. To say that I walked blindly into the tech world is an understatement. But since then, seeing the lives that it's changed makes it all worth it."
Jannah Dryden, founder.
Throughout history, prints and albums have served as an essential record of a family's history. By creating an album and printing your photos, you will be contributing to your family history by ensuring that future generations have a tangible record of how their family came to be over time.
Album Registry helps you have awesome professional photography, lovingly gifted by friends and family. Letting you cherish those beautiful moments forever.
---
WHO DID THIS?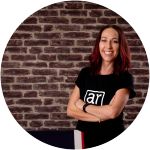 Jannah Dryden
Jannah is the founder, director and product designer of Album Registry and owner/photographer of J create Photography, living and working in Cairns, QLD Australia. A solopreneur for close to a decade, Jannah has successfully established and operated three businesses. Passionate about photography and its legacy for individuals, couples and families into the future, Jannah is committed to facilitating access to the images that invoke beautiful memories and secure history.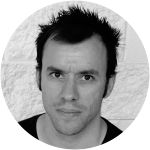 Callum Flack
Callum is a designer who codes. With 16 years experience in software startups, design studios and ad agencies in Brisbane, London, Melbourne and Sydney, Callum now owns Patternworks, a digital creative studio in Cairns, Australia. Amateur musicologist. Following tangents.